Home
> President's Message
President's Message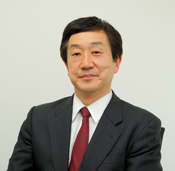 Message from the President
Yutaka Ohta
The Gas Turbine Society of Japan (GTSJ) is a volunteer-led, non-profit society aiming at establishing a platform for information exchange and networking in the area of gas turbines, propulsion, and power systems. By carrying out activities for promoting science and technology, the society strives to contribute to the world's future from the standpoint of environmentally-friendly and sustainable energy supplies. The domestic and international activities of GTSJ are supported by some 1800 individuals and over 100 corporate members.
GTSJ will celebrate its 50th anniversary next year in 2022; the commemorative project executive committee has already been organized and preparations are steadily progressing. In addition, the International Gas Turbine Congress (IGTC) 2023 is scheduled to be held in the Kansai area of Japan in the fall of 2023. IGTC is an international conference organized by GTSJ and held every four years. More than 200 technical papers are presented, and more than 500 participants from all over the world gather to exchange the latest information on research and development. GTSJ also co-sponsors the Asian Congress on Gas Turbines (ACGT) every two years in collaboration with related academic societies in China, South Korea, and India, and is also making efforts to build cooperative relationships in the Asian region.
We hope that the COVID-19 pandemic will end as quickly as possible, and that many people will be interested in GTSJ and participate in its activities.